BA LLB College in Punjab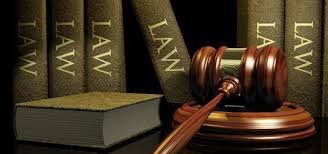 Course Overview
Amritsar Group of Colleges has proposed the Amritsar Law College (ALC). Amritsar Law College is approved by Bar Council of India (BCI) and is affiliated to the Guru Nanak Dev University (GNDU), Amritsar, Punjab. At ALC, one of our degrees i.e. LLB (or Bachelor of Legislative Law) is an undergraduate Administrative Law professional integrated course. The duration of LLB course is 3 years which is divided into 6 semesters in total. LLB is a one of the renowned courses offered as a part of the law stream. If a candidate chooses Law as a career choice then the degree opens a vast number of opportunities for him/her. We, at ALC, aspire to become a Top Law College in Punjab, providing our students an opportunity to amplify their skill set by attaining the knowledge from a well-qualified staff
Admission Process
The applicants looking for admission in a LLB must register for AGC NEST.
Eligibility Criteria
As per GNDU guidelines, a candidate must have a Bachelor degree from Guru Nanak Dev University or a degree recognized as equivalent with at least 45% marks (40% for SC/ST) in aggregate. The applicants who have obtained 10+2 or graduation through Open Universities system directly without having any basic qualification for pursuing such studies are not eligible for admission in the law courses. The maximum age limit for the applicants for admission will be as decided by the Bar Council of India and approved by the syndicate from time to time.